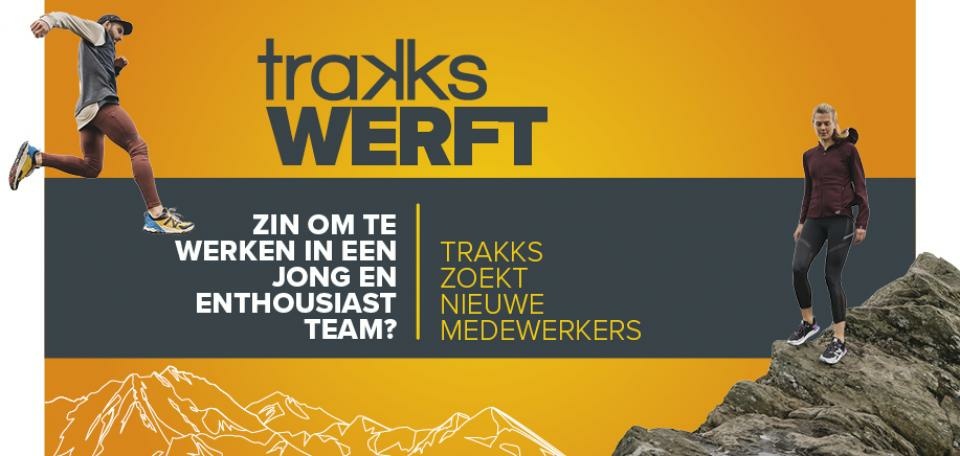 TraKKs werft aan - Sales Advisor- Gent
LOPEN, WANDELEN….VERLEG JE GRENZEN, ERVAAR VRIJHEID ZONDER GRENZEN. TRAKKS RICHT ZICH TOT ALLE LOPERS, TRAIL LOPERS EN WANDELAARS (SPORTIEF OF VOOR HET PLEZIER), EN HEEFT MEERDERE WINKELS IN BELGIË.
TraKKs heeft een breed assortiment aan schoenen, textiel, accessoires, elektronica en voeding, van de beste merken.
Meer dan winkels, TraKKs is een plaats om kennis te delen en uit te wisselen, biedt een breed gamma en diensten aan voor de gepassioneerde lopers, trail lopers en wandelaars, van beginner tot meer ervaren.
GEZOCHT PROFIEL
Regelmatig loper of trail loper

Verzorgde en sportieve uitstraling, je bent een TraKKs ambassadeur

Goede kennis van het Nederlands en Frans

Luistervaardig

Polyvalent en flexibel uurrooster, zaterdagwerk

Teamgeest
Interesse?
SALES ADVISOR GENT
Stuur je CV en motivatie naar @email